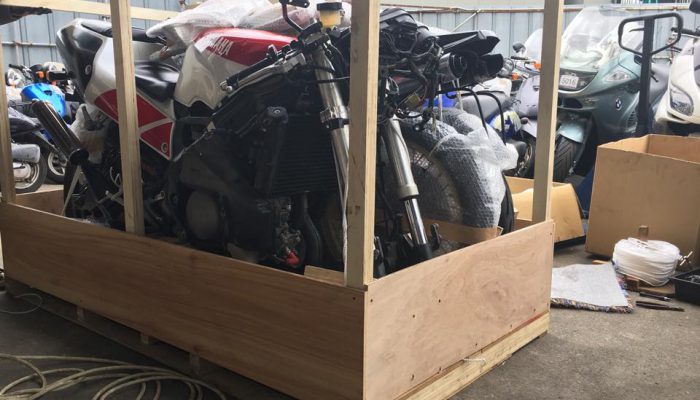 One LCL crate has just got ready for going overseas!
By tying in very detailed is for protecting motorcycles from any damages.
We ship to our business partner but also we can ship for your personal use. If you have any model you are interested in, please feel to contact you.
Surely, there is some way we can support you if you really want to use the Japanese motorcycles in your country! That is very cool!
Here are some photos how we make motorcycles put into a crate.
Contact:info@totalmc.jp
Facebook:https://www.facebook.com/totalmcservices/
Available: LINE, Whatsapp